Handicap Tennis - Loose The Match And Still Be A Winner!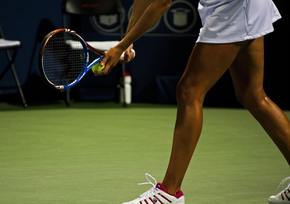 Here at topspin3thegame.com, we want to help our visitors explore this exciting new world of sports betting, and you may be very surprised to learn that there are many different ways that you can bet on the outcome of a match , whatever kind of game that it may be that catches your interest. Handicap Tennis is one such bet.
Whenever you see "Handicap" mentioned or "HCAP" the sportsbook or bookmaker you are dealing with has essentially created an alternative bet for you to play, rather than just a straight win on either player.
When it comes to a handicap Tennis bet, unlike using your brain going through the form book and analysing a vast array of facts and figures and using them to select who you think is most capable of performing on the day and walking away with a medal or trophy or even just win the match to hand, the player you have selected can even lose the game, yet you can still end up collecting your winnings! Surely that can't be true, how could that be possible, isn't the idea of having a bet to try to find a winner, win money by picking a loser, you must be kidding? No I am not kidding, yes it is true! Let me explain.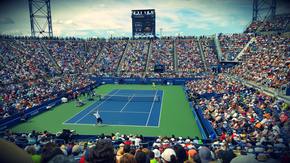 Lets start by picking an actual game that we can use to demonstrate how a handicap tennis bet works . We will take a game. The Paris ATP between two players, Del Potro Vs Roger Federer.
Going into the game, since Del Potro had won three of their last encounters, not surprisingly, he was expected to win, and this was reflected in the odds offered by the online sportsbooks, and he was made the favorite.
Federer, being the longshot had more favorable odds. With Bet365, to win outright, Federer was nearly 2, however with their handicap tennis bet, the odds that they were offering were 1.5, + 3.5 games. This meant if you took this bet, even if Federer lost, it wouldn't matter. What you are looking at is total games won between the two. At the end of the match, whoever has won the most games, then and only then is your winner, think you've got it?!